SCOTT ROAD'S BEST NEW PREMIUM OFFICES ARE NOW AVAILABLE
Arista Professional Centre is offering medical and other professionals an opportunity to enter into a sale or lease agreement for premium office space at 8318 Scott Road, Surrey. This state-of-the-art steel and concrete building will offer a mixture of flexible and customizable retail and office space perfectly suited to professionals looking for a long-term home for their business.
Space is limited, contact us today for more details.
BC'S FASTEST GROWING CITY
With 10,000 new residents every year, Surrey: BC's largest city is also its fastest growing—and one of the best opportunities in commercial real estate. A number of factors including high Vancouver housing prices, strong immigration numbers and a booming private sector, have created what can only be described as unprecedented growth south of the Fraser. Take the next step for your business in one of the best and most visible new commercial locations available anywhere.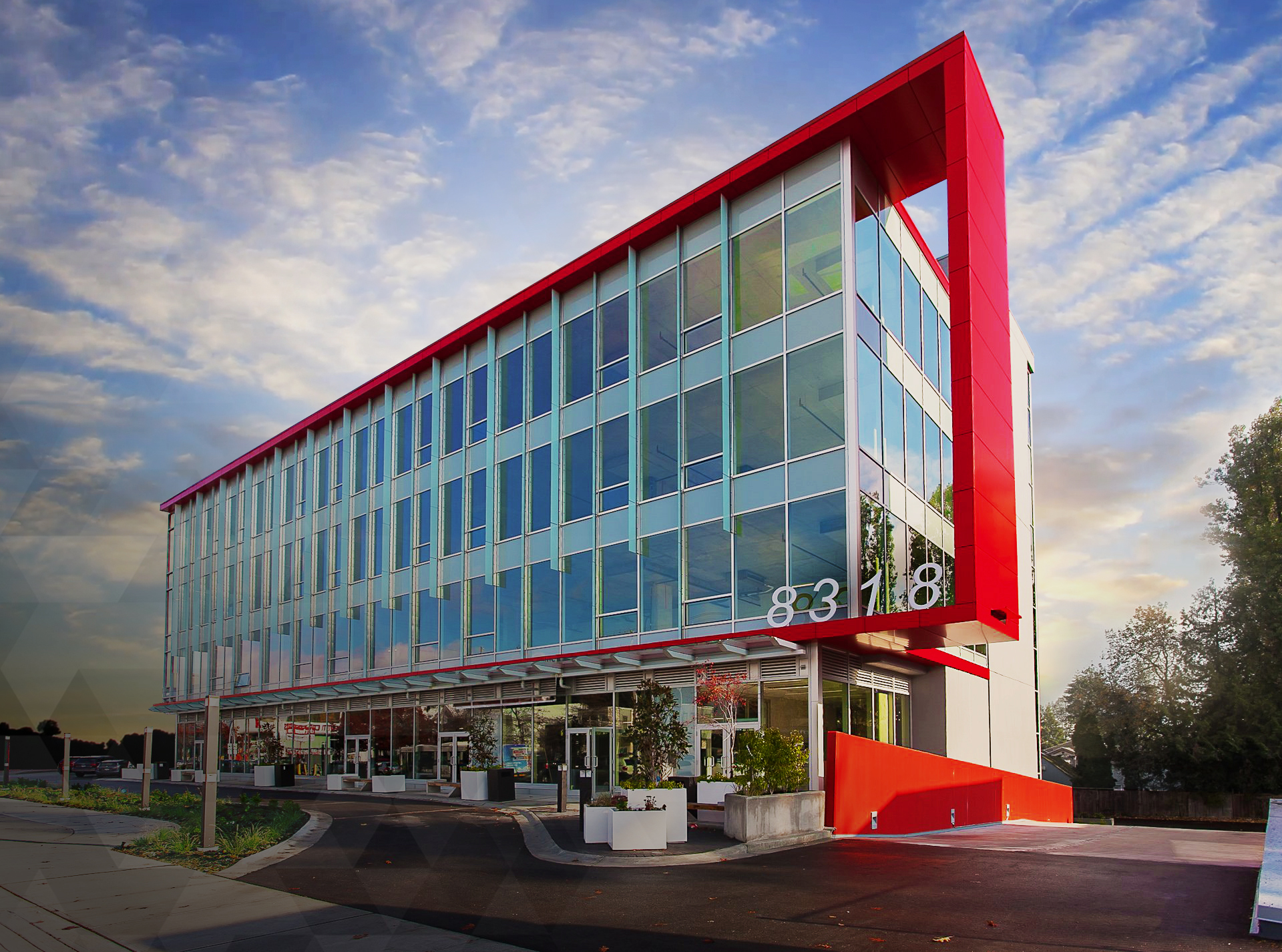 With increasing density, parking spaces are often sacrificed for increased floor area. Arista gives you the best of both. Along with our over-sized floor plans, we have provided more parking spaces than the city requires, which means you'll always have room for your business to grow with plenty of parking for customers and employees alike.
It's your choice. A space that is adjustable to your needs. A variety of floorplans to suit any business. The latest security systems. Individual breaker panels in each unit. Advanced LED lighting and HVAC equipped. Individual full restrooms with available showers. Close to transit and amenities. And probably Scott Road's most distinctive and visible location, steps from major shopping centres and the iconic Delta Rise. Whether you're looking to upgrade from a nearby existing location, or start a new venture off the right way, there is no better location than Arista.